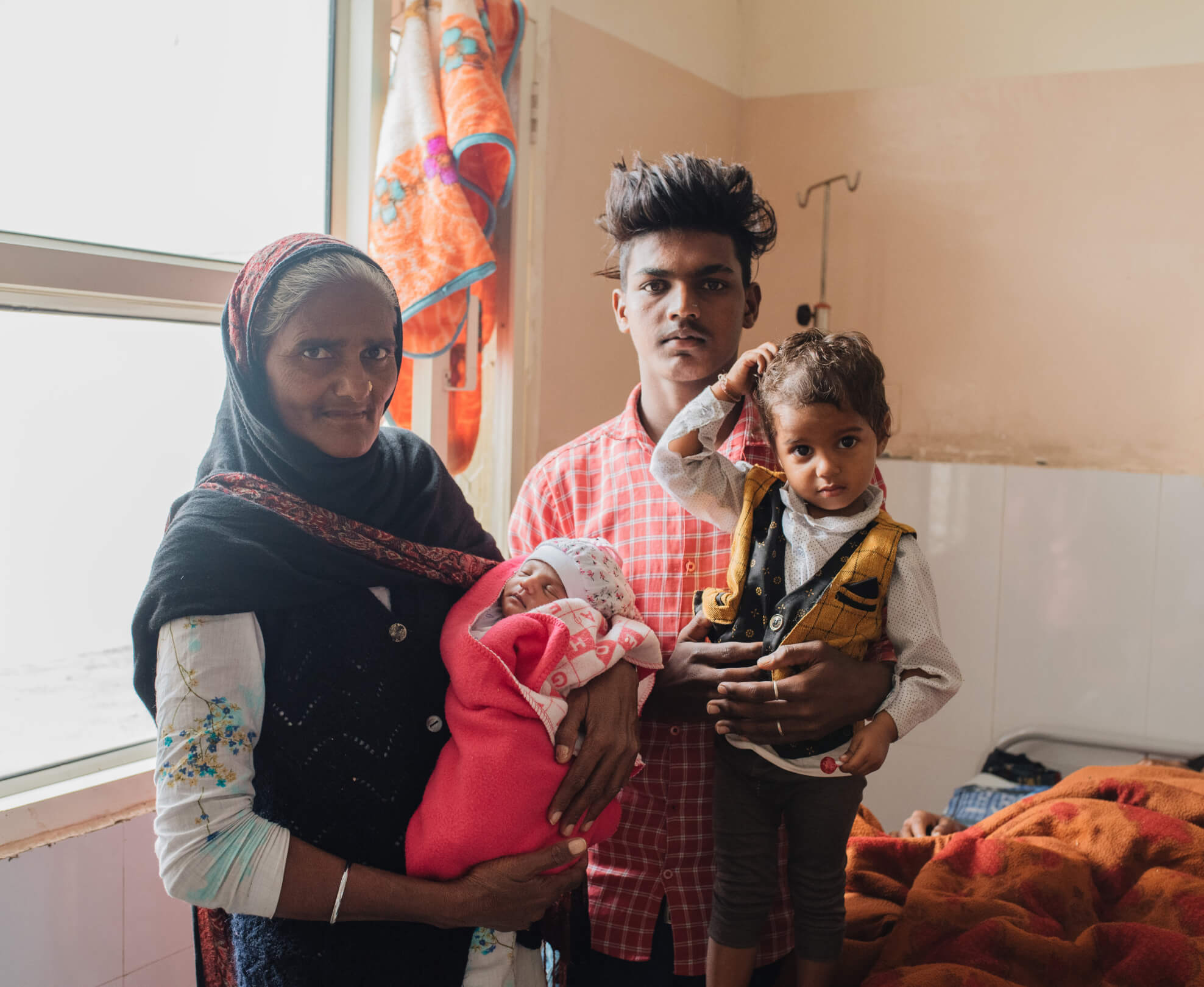 Shifting systems to save lives
By placing patients and their families at the center of the healthcare journey, we believe that they can radically transform patient outcomes. We collaborate with health systems and governments in implementing our program to provide high-impact health skills training, positioning family members as the cornerstone of recovery in facilities and at home.
Our model
Identify priority family care practices

Develop engaging materials

Get the training delivered effectively

Deploy technology
Identify priority family care practices

In partnership with local health systems , we seek out health conditions that are 1) key drivers of morbidity and mortality and 2) preventable through actions loved ones can take at home (such as medication management or warning sign identification).

Develop engaging materials

We develop high-quality, culturally- and regionally-contextualized, and medically-accurate multimedia materials to support the implementation of our programs. Our reach extends beyond facilities with takeaway materials and open-access resources.

Get the training delivered effectively

We co-develop and partner closely with health systems, which helps us integrate our programs into health facilities. We also recruit Master Trainers who then teach other healthcare staff how to lead and champion caregiving training sessions.

Deploy technology

Through our remote engagement service, we're there for families when they need us the most, sending additional training and information to caregivers to reinforce healthy practices after they've left the hospital. Families can directly contact us with questions, creating a reliable on-demand support network.
Program areas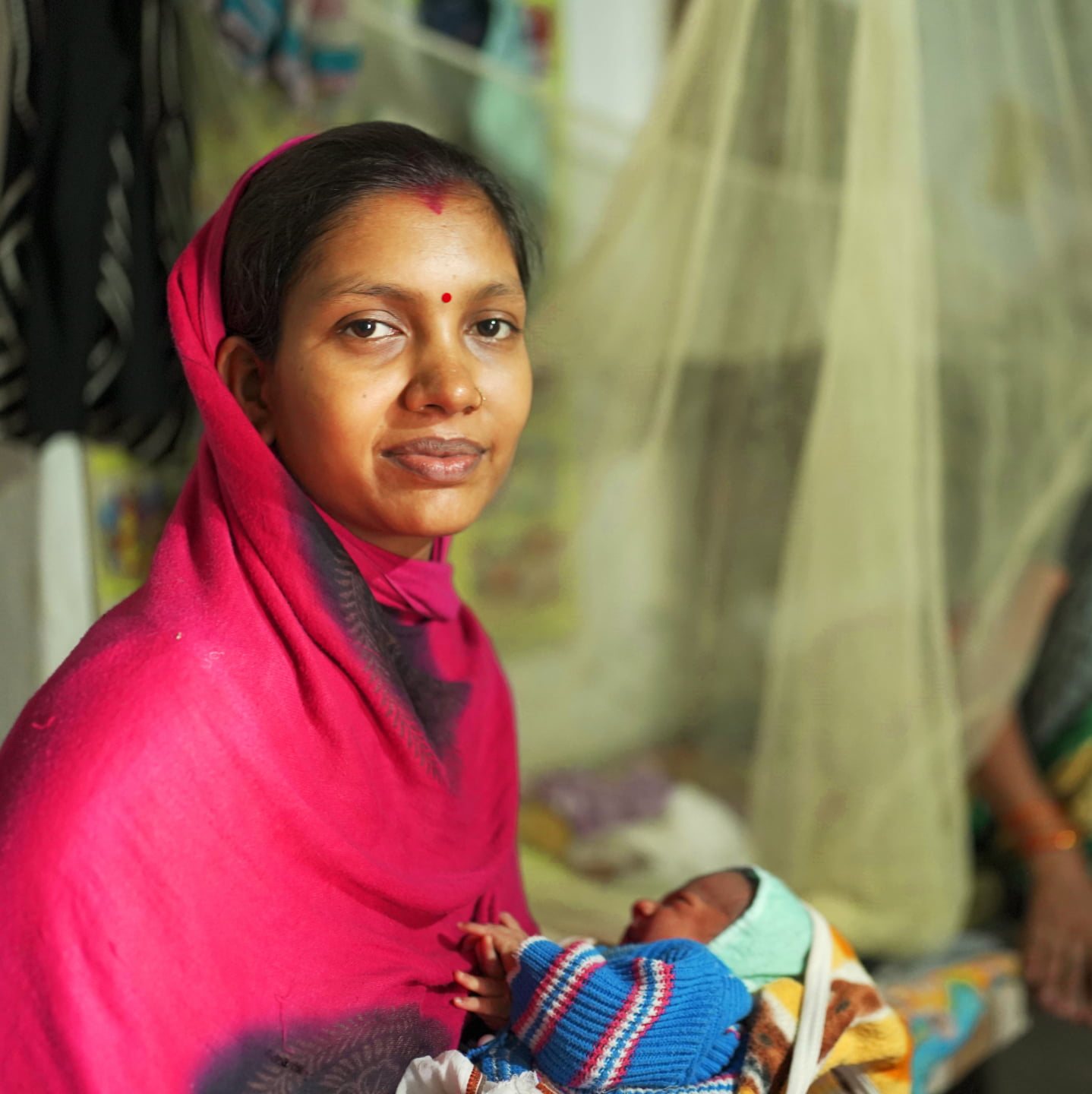 Maternal and newborn care
The first days for a newborn are the foundation for the rest of their lives — and pregnancy, childbirth, recovery, and parenting are profound experiences for parents and families.
Our expansive maternal and neonatal training curriculum uses behavior change education to help new parents and their loved ones navigate this journey by providing them with critical information on preventive health practices and what to expect.
The program is presently being implemented in 109 hospitals in India by our local partners, in collaboration with the state governments of Madhya Pradesh, Punjab, Maharashtra, and Karnataka.
Focus Areas:
Antenatal Care  |  Postnatal Care  |  Sick Newborn Care
Key topics include the importance of skin-to-skin contact (Kangaroo Mother Care), healthy diet for mothers, breastfeeding techniques, cord care and recognizing the warning signs of illness for mom and baby.
learn more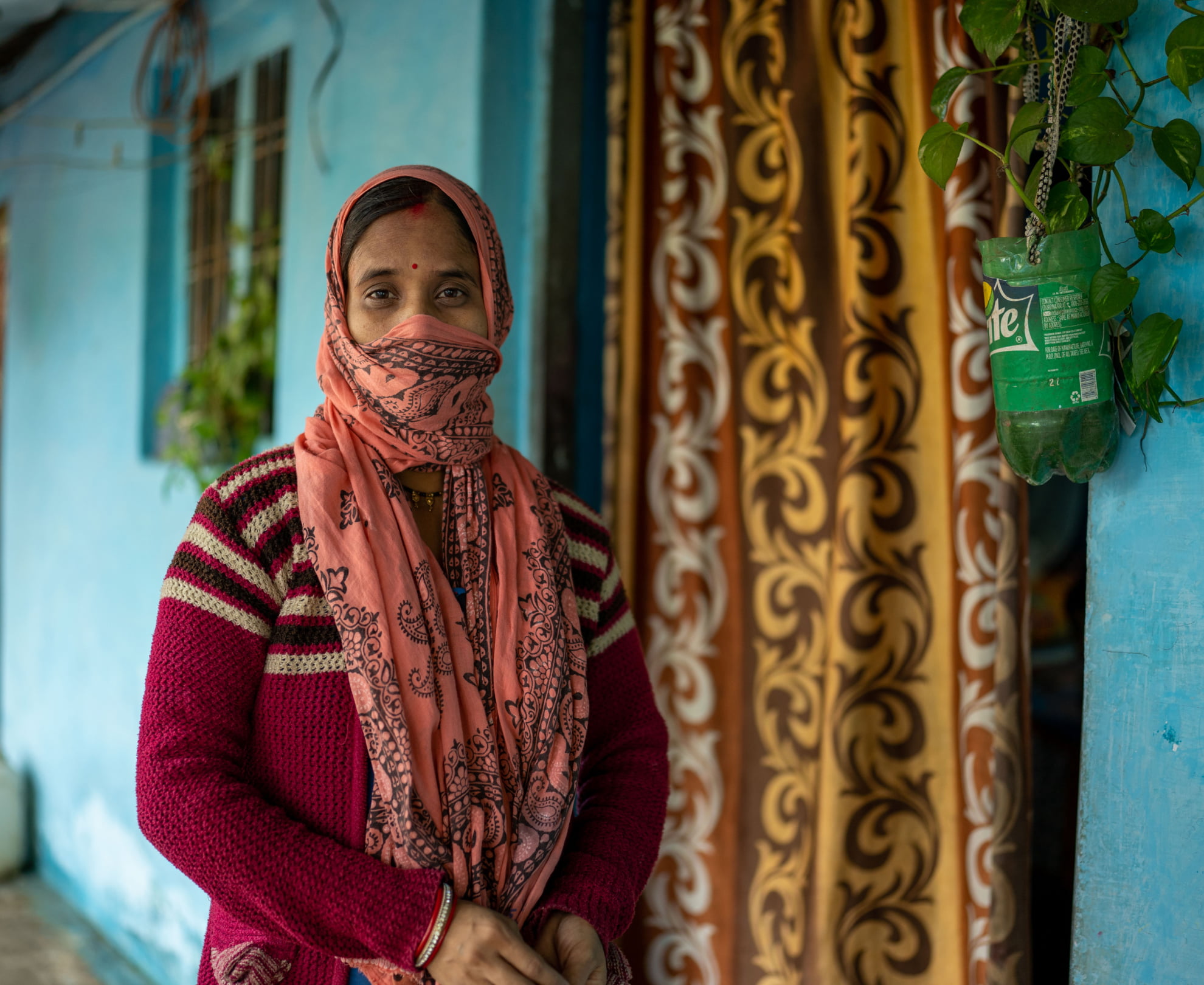 General Medical and Surgical Care
There has been a growing interest from hospitals in developing a training that effectively addresses basic health and hospital behaviors — and can be delivered to all admitted inpatients across wards. This program allows us to have a presence across an entire facility.
Our General Medical and Surgical Care curriculum addresses some of the common health problems for which training could feasibly result in positive health impacts for patients. 
The program is presently being implemented in collaboration with the state governments of Punjab and Karnataka. 
Key topics include monitoring vitals signs, recognizing warning signs, nutrition, performing appropriate activity/exercise, treatment adherence, management of diabetes, hypertension, and other chronic diseases.
Cardiac care
Cardiovascular disease is the leading cause of death worldwide — and represents a rapidly increasing disease burden in South Asia. With healthcare utilization for cardiac care escalating, the lack of infrastructure for effective chronic disease management remains a concern.
Our comprehensive curriculum teaches patients and their caregivers the importance of preventative healthcare and equips them with pre- and post-surgery skills and other training to manage cardiovascular disease in the long- and short-term. 
The program is presently being implemented by our local partners at the Sri Jayadeva Institute of Cardiovascular Sciences and Research (Bangalore and Mysore) and Narayana Health.
Focus Areas:
Adult Cardiology | Adult Cardiac Surgery | Pediatric Cardiology | Pediatric Surgery
Key skills include the fundamentals of heart disease, monitoring vital signs, recognizing warning signs, post-surgery physical therapy exercises, adherence to treatment and medications, wound care, among other topics.
Learn More
Oncology care
Cancer is a major global health problem that is projected to increase due to expanding and aging populations. The lack of effective primary healthcare and prohibitive costs means prevention is still a distant dream for many. 
Our curriculum addresses not only the fundamentals of cancer and its management, but also the fear, misconceptions, and myths surrounding the disease.
The program is presently being implemented in collaboration with Kidwai Memorial Institute of Oncology and Narayana Health Mysore.
Key topics include treatment decision making, how to address side effects, recognize and respond to warning signs, and prevention such as tobacco cessation, nutrition, and cancer screening.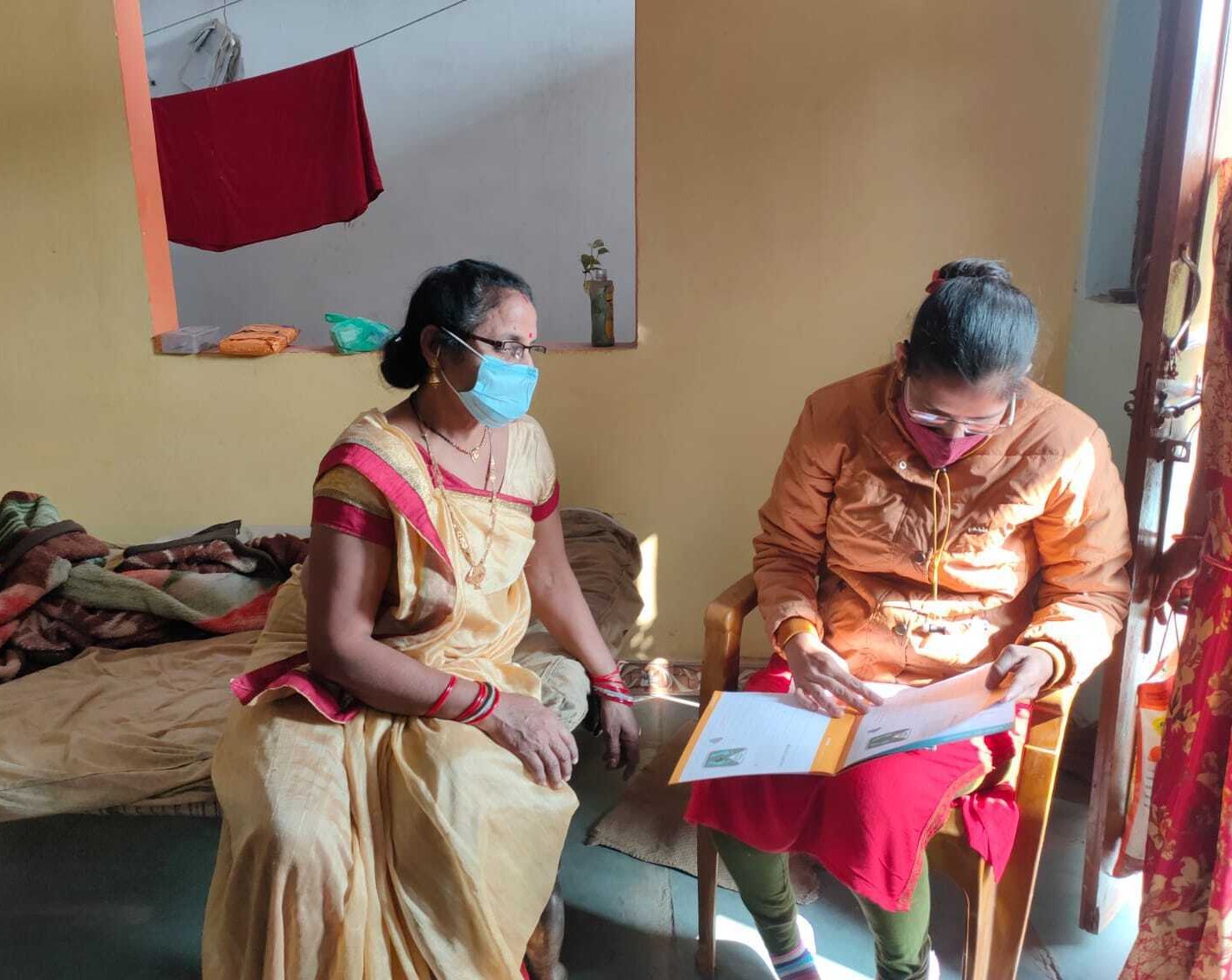 Tuberculosis care
Tuberculosis (TB) is one of the leading infectious-disease killers globally, with India accounting for 26% of the global cases. COVID-19 is projected to have increased this burden, with a 25-30% decline in the notification of TB cases reported between January and June 2020. 
Our curriculum addresses treatment access and adherence, as well as key myths, stigmas, and misunderstandings about the disease. 
The program was designed for implementation at the primary health care level, and we began implementation in partnership with Nishtha, (a Jhpiego initiative) and supported by USAID, at 70 Health and Wellness Centers in Madhya Pradesh at the end of 2021.
Key topics include treatment decision making and care seeking, regular screening,  treatment adherence, how to recognize and prevent complications, and nutrition.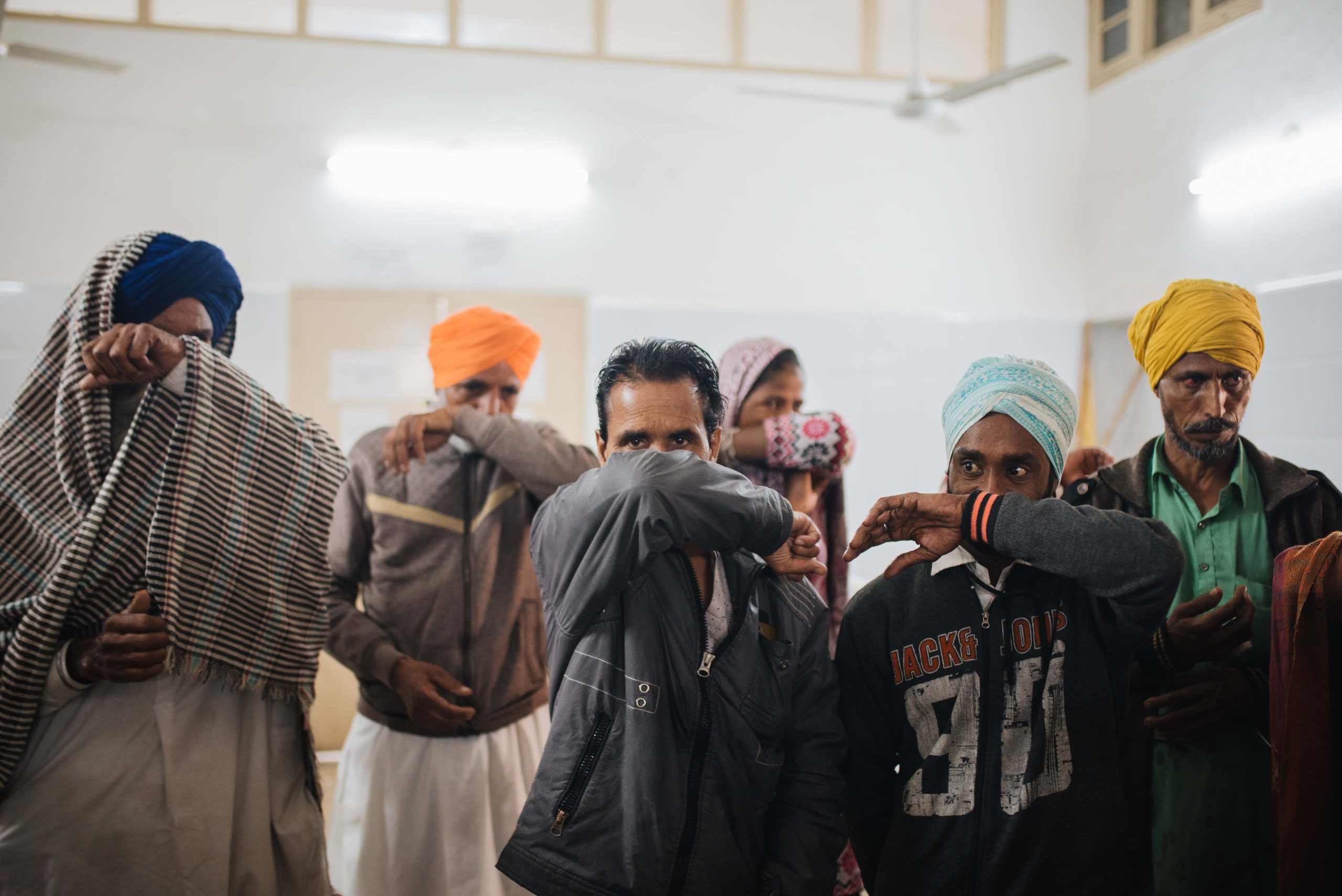 COVID-19 care
As year two of the pandemic drew to a close, India and Bangladesh reported over 46 million total COVID-19 cases and over 509,000 total deaths. In 2020 and 2021, health facilities and healthcare workers were overwhelmed, grappling with acute shortages of oxygen and basic healthcare supplies.
Our curriculum, designed to be delivered directly to patients and families remotely, addresses safety practices for home isolation and how to monitor and manage symptoms.
The program is implemented by our team of 154 teletrainers in India and Bangladesh, in coordination with government partners in Madhya Pradesh, Punjab, Maharashtra, and Bangladesh.
Key topics include proper home isolation practices, proning, oximeter usage, symptom management, and caregiver safety, among others
learn more