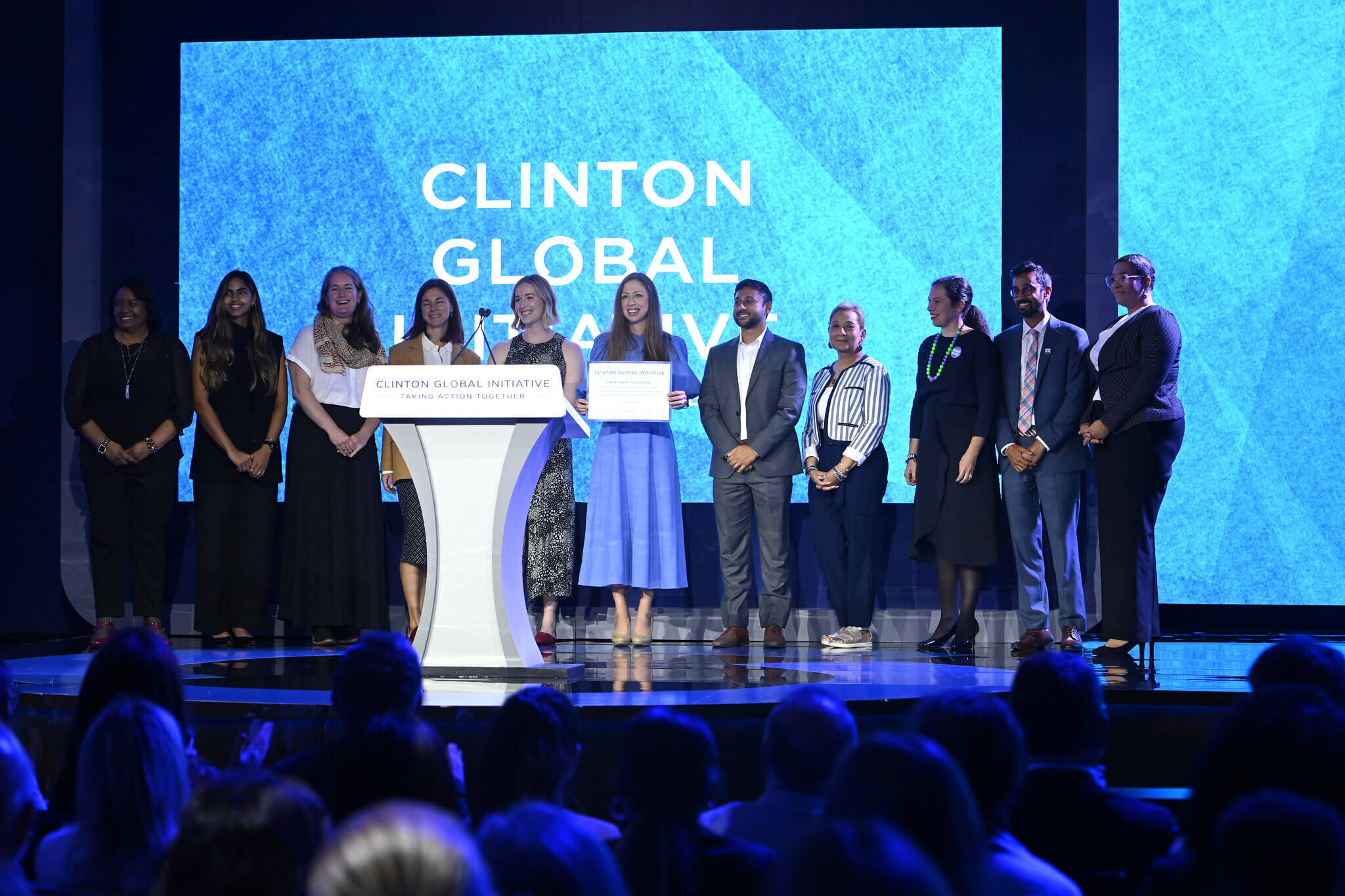 PRESS RELEASE
Noora Health Unveils Commitment to Action to Advance Family Caregiver Support and Training Globally at Clinton Global Initiative 2023 Meeting
September 18, 2023 (New York, NY): Today, Noora Health, a non-profit dedicated to improving health outcomes by equipping caregivers with the skills they need to care for their loved ones, announced a Commitment to Action at the Clinton Global Initiative (CGI) 2023 Meeting, focused on developing evidence-based guidelines and resources that will enable health systems globally advance caregiver skill training. 
Across the world, healthcare systems are under-resourced and overstretched. According to WHO estimates, a shortage of almost 18 million health workers is likely by 2030. Despite this, those who care most for patients — their loved ones — are left out of patient healing. They have the willingness and ability to vastly improve outcomes, but often leave facilities confused and worried, without adequate information on how to ensure full recovery. 
Noora Health has worked to bridge this gap by partnering with healthcare systems across India, Bangladesh, and Indonesia to train more than 4.4 million caregivers on essential, life-saving health skills. In a cohort of patients, the program reduced post-surgical cardiac complications by 71%, newborn readmissions by 56%, and was associated with a 18% reduction in newborn mortality. 
"Alongside our government partners, we are honored to help shape and disseminate comprehensive guidelines, recommendations, and documented best practices on how health systems can successfully incorporate family caregivers, and enable them to confidently contribute as a core component of their loved ones' recovery," said Dr. Shahed Alam, Co-Founder and Co-CEO of Noora Health. 
Over the next five years, Noora Health will expand to reach over 70 million caregivers and patients across four countries. This effort aims to establish caregiver training as a standard of care and best practice within these geographies and lay the groundwork for adoption by health systems globally. 
Edith Elliott, Noora Health's Co-Founder and Co-CEO, remarked, "No one organization can bring systemic change alone. This Commitment to Action will allow us to structure and share our experiences, learnings, and evidence in a consolidated format which can be adapted and adopted to support family caregivers globally — even beyond the regions where Noora Health operates."
About Noora Health
Noora Health's mission is to help the healthcare community acknowledge loved ones as caregivers and provide essential training and education as a fundamental right of healthcare. By creating a scalable program for caregiver education and training within established health systems, our model provides basic yet vital care knowledge through trusted providers. This model expands the care umbrella to include those closest to the patient — their family and community. In 2022, Noora Health was honored as a TED Audacious Project grantee and received the Skoll Foundation Award for Social Innovation.
About the Clinton Global Initiative
Founded by President Bill Clinton in 2005, the Clinton Global Initiative (CGI) is a community of doers representing a broad cross-section of society, who are dedicated to the idea that we can accomplish more together than we can apart. Through CGI's unique model, more than 9,000 organizations have launched more than 3,900 Commitments to Action — new, specific, and measurable projects and programs. 
For further information, please contact: Keri Wachter | media@noorahealth.org