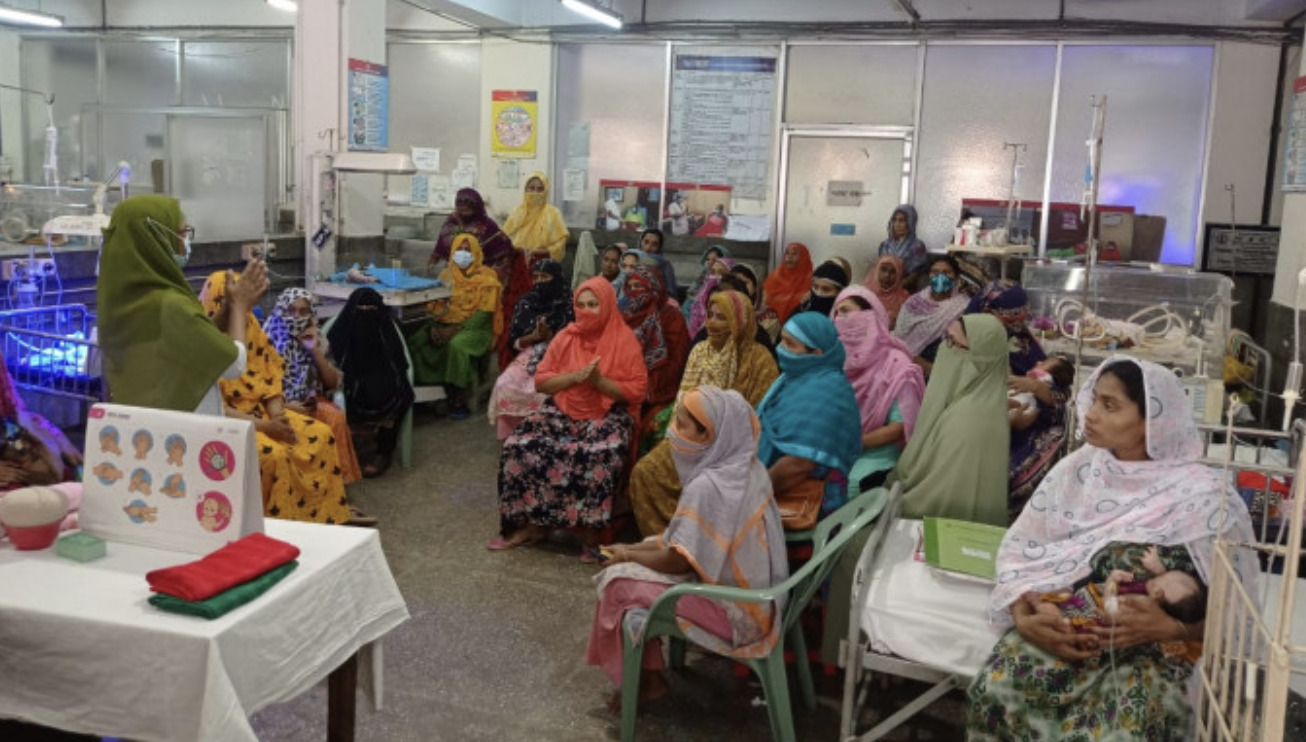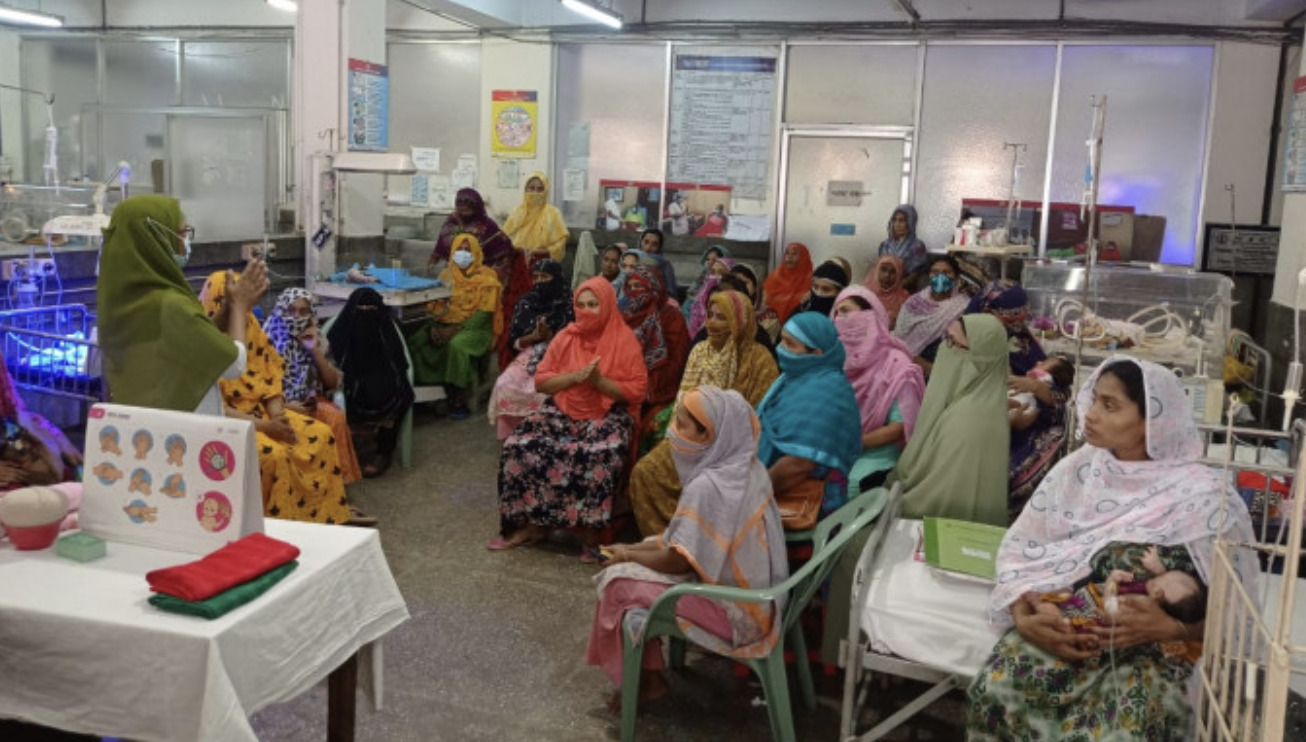 Celebrating Nurses in India at the T.E.A.C.H Summit
Teaching, Empowering and Activating Caregivers at Home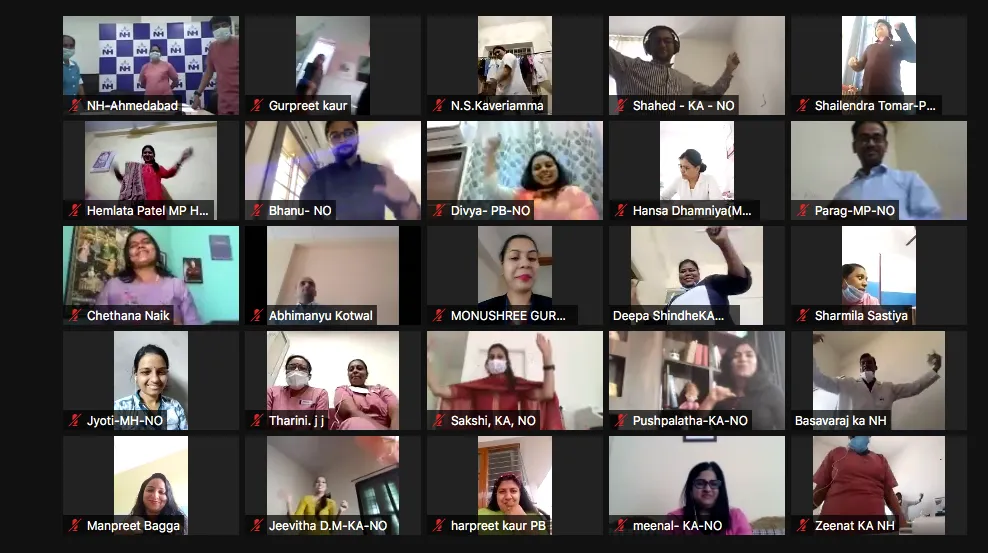 Over the past 3 years, our team has hosted the T.E.A.C.H (Teaching, Empowering and Activating Caregivers at Home) Summit in collaboration with Narayana Health. The summit has become an integral component of our Care Companion Program (CCP), where we bring together nursing champions from partnering government and private hospitals who share our goal of making family caregiving the standard of care. The dedication of healthcare workers over the past year has been nothing short of heroic, and this year's Summit gave us the chance to celebrate the extraordinary work of those at the frontlines in India.
While the T.E.A.C.H Summit is inclusive of civil surgeons, bureaucrats and other senior health officials, it centers on the nursing experience — their day-to-day challenges, the influence their work has on public health policy, and the lessons we are learning together. Taking time off as a nurse during a pandemic is challenging and so after a few conversations with them, we built a multi-day event with shorter sessions.
That first day, we marveled at the bravery, compassion, and resilience of the nurses as they reflected on their lived experiences in a closed session. Participants felt safe enough to share their innermost feelings in the presence of well-trained moderators, and everyone could empathize because of the similar backgrounds and experiences:
"I have never walked alone at night and I dreaded doing it night after night during the pandemic. There was a lockdown in my town and no one was on the streets. COVID-19 duties were long and hard and invariably when i finished my shift, it was past sundown. Usually, the bustle of the streets would keep me busy and I would shop a bit before going home. But this was different, I felt like a zombie walking down those deserted streets."
"I went home and had to struggle to resist the temptation of not touching my daughter. She had to be restrained from coming and hugging me. I would quietly go into a separate room and shut it. And cry!"
"I am just happy that I had the support of everyone- the medical fraternity, my family, and friends — and we have all come out of this alive and in good shape. None of us got infected, thanks to our disciplined living and hopefully this year we all turn a corner on this pandemic!"
Here were some other highlights from various sessions:
Mental Health: Anticipating that the reflection would bring up a wide range of emotions, we followed up that session with one on mental health, conducted by renowned psychiatrists and offered in multiple languages. Nurses found this session very useful as they could get deep insights from experts on things that have been affecting their mental health at a personal/ professional level. They asked questions ranging from coping with pandemic to addressing sensitive issues shared by patients.
Vision for the CCP: Nurses were assigned to different breakout rooms and together brainstormed 'the Vision of the CCP', and how the program could be made more sustainable in the years to come. It not only gave a sense of ownership to the nurses, but also helped us learn from their insights and experiences in delivering the program everyday.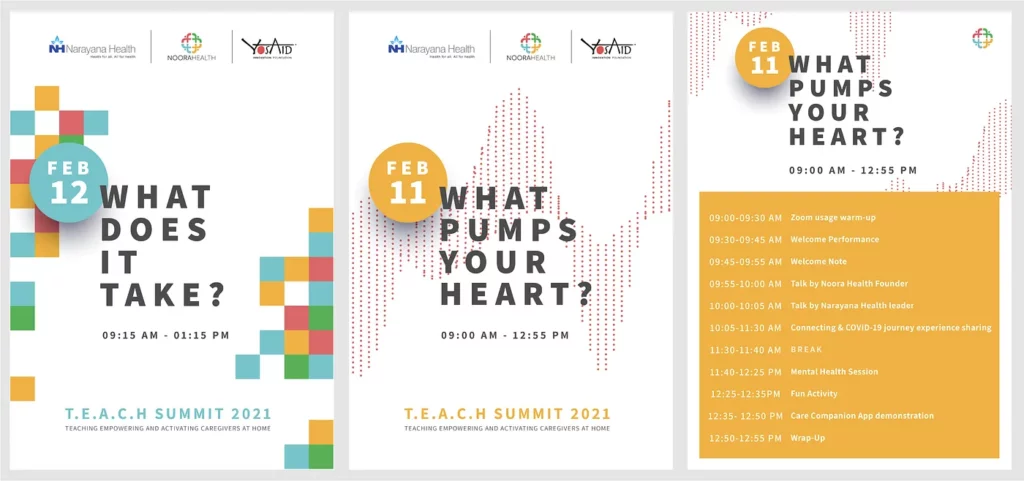 Motivational Talk: Dr. Satish Amarnath, a medical microbiologist, shared his story with us, shedding light on the several challenges he faced as an acid-attack survivor, and how he never gave up. His story gave us all goosebumps and left a lasting impression. Many nurses shared that they had been feeling low and that listening to Dr. Amarnath made them realize the importance of persevering, no matter how hard life gets.
Skill Station: In this unique session, experts conducted workshops on key skills like voice modulation, drama, and meditation for the nurses. These skills could not only enhance their effectiveness at work, but also could be useful in their day-to-day lives.
Nurse Talent Show: Nurses expressed their various talents like singing, poetry and many more. We interspersed these sessions with small, fun activities to keep them on their toes.
Musical Performance: The two days event concluded with a special, live cultural performance by a folk artiste band, Manzil Mystics. The CCP champions invited their family members for this event and everyone sang and danced together. Despite this being a virtual concert, this was such a joy-filled moment that brought a feeling of unity amongst nurses, counselors, and team members from Narayana Health, Noora Health and partner organizations — all coming together across time zones and geographies!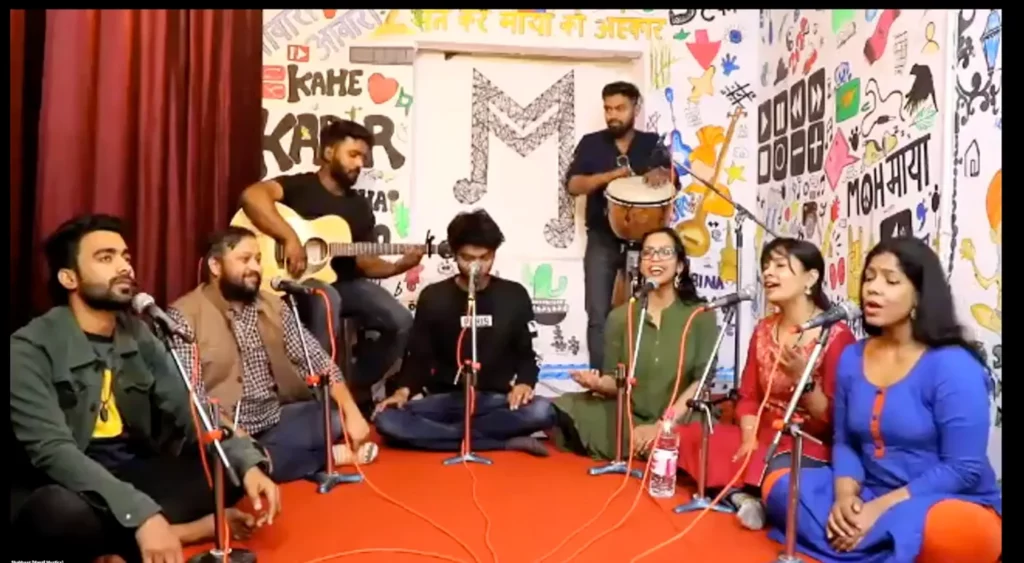 Hosting the T.E.A.C.H Summit virtually taught us some important lessons:
Involving nurses in the planning was key to their participation and dividing the design of the summit gave us all motivation to bring our highest energy to each session
We had a dedicated technology team to ensure a seamless experience with breakout rooms and ample moderation
Communication (pre and post the event) was available in all languages the nurses understood (English, Kannada, Hindi, Marathi, Punjabi, Bengali). This showed our participants respect and care.
Conducting a 30 minute "Introduction to Zoom" session before the Summit began allowed people to get familiar with Zoom and its features. This was a big hit and people had fun playing with the emojis and backgrounds. This helped them all be as much of an ideal audience as possible during the event.
Pre-event coordination and preparation with the audience was very important. Our state teams ensured sign ups were taken in advance, Whatsapp groups were formed with the nurses ahead of time, and information was being passed on a daily basis. This also included building excitement by sharing posters of the upcoming sessions and some fun prompts like 'Send pics from your window right now' and 'What are you most looking forward to in the conference?' etc.
Though the participants missed flying into a common venue and meeting each other in-person, they all agreed to learning new things relevant to their work, feeling motivated and inspired, and enjoying this year's T.E.A.C.H Summit. We feel proud and delighted that our detailed planning and inclusive thinking paid off and we are elated to share a platform with our lovely nurses!